BELLIA
Design,

Print

&

Mail

Bellia is a South Jersey printing company located in Woodbury, New Jersey that offers Printing, Direct Mailing, Graphic Design, and Non-Profit Fundraising tools for clients throughout South Jersey and Greater Philadelphia.
Testimonials
Slide 1
"I have been a customer of Bellia for decades. Recently, I became aware of Bellia's graphic design services. I was frustrated with the products offered online and truly preferred speaking with someone who understood my personal style. I have ordered invitations and thank you notes, which were beautiful and quickly completed! Additionally, I am happy to support a local business."
Slide 1
"Bellia Print & Design is great - I would recommend them to anyone and everyone! Their staff is professional and helpful, and their printing is super fast. Our products simply look great (and our customers have noticed!)"
- Sara Morante, ISC of Mount Laurel
Slide 1
"Bellia Print & Design is a fantastic company to work with. All of the wonderful folks at Bellia are so kind and helpful. Their prices are competitive and the quality is top notch. You won't find nicer people to work with! Not to mention they are a local, family owned, community business who have been around for a long time. Also, Jamie is the nicest sales representative I have ever worked with! Shop local and support this great company!"
Slide 1
"I've been working with Bellia for 5 years, and they always deliver excellent customer service and high quality products. They go above and beyond and are professional, responsive, friendly, and often follow up just to make sure we are happy with their services. It is always a pleasure working with them, and I highly recommend them to anyone looking for assistance with printing/mailing and graphic design."
Slide 1
"I have had many occasions to use copy centers in the Philadelphia region. Bellia Copy center is the easiest to work with. From the minute you walk in their operation you are greeted with a friendly greeting and knowledgeable staff. they have graphic designers who can help you design a brochure and print it on the spot, many times the same day. Prices are very competitive and the quality is first rate.
I would not hesitate to refer them to anyone looking for printing services."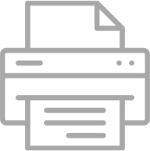 No Minimums
The majority of Bellia's work is custom – which means no minimum orders! Our presses are always up and running to help you hit your deadlines.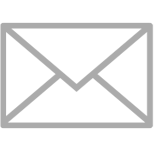 Variable Data
Bellia provides personalized mailings, invitations, and more to make your mailing standout from the crowd.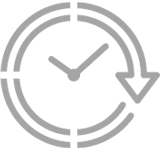 Quick Turnaround
We are always prepared to take on the quickest turnaround projects. Call us today to see how we can fit your deadline into our production schedule.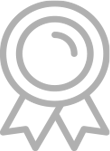 Consistent Quality
Our award winning quality will ensure your projects are produced to your specifications on time, every time!