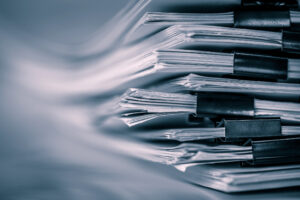 At Bellia Print, Design & Mail, we're your dedicated solution for Salem County printing companies! We are based not far away in Woodbury, and we serve the entire South Jersey region with high quality design and print products for businesses, non-profits, and residents. We're a family owned company that has been serving the area for over four decades, and we never stop dedicating ourselves to first class products and customer service.
Whatever you need to get your message across…invitations, brochures, flyers, business cards, posters or any other materials…the team at Bellia can get it done. Choose from multiple types of paper for your products, including large/wide and gloss or matte surfaces. Want to use your own logo and brand? No problem! Would you like us to create a new design for you? That's no problem either…our team of designers can create a new and bold look for your print items, while still reflecting your brand!
Once we've designed your print materials with an eye-catching presentation, we're ready to help you send it to the right people too. We can assist you with multiple direct mail marketing campaigns, from bulk mailing to EDDM to targeted mailing lists. Our staff works with you to maximize your mail marketing campaign and grow your customer or donor base. We improve your mailing list to better target high value prospects, and customize your message for your recipients.
Our Salem County Printing Services
We have the staff and equipment to create all kinds of amazing print products, including:
Announcements
Blueprints
Brochures
Business Cards
Flyers
Invitations (Weddings, Parties, and More)
Presentation Folders
Postcards
Posters
Stickers
Tickets
Training Manuals
Whatever your print and design needs, trust in the Bellia team to get it done right…let us be your choice for Salem County printing companies. Reach out to us by filling out the form below, or click here to request a quote. We're looking forward to delivering your beautiful printed message for you!
Don't have the time to make the trip to our facility? No problem…try our convenient online ordering! Just click here to go to our ordering page, and let us know exactly what you need…even upload images for us to use for your business cards, posters, flyers and more. Place your order and we'll put the package together and send it to you, saving you the trip!