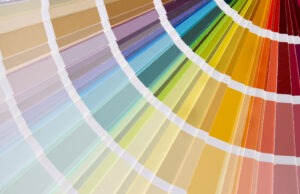 Bellia Design, Print & Mail is ready to be your destination for Camden County printing companies! Our facility is located nearby in Woodbury, NJ, and we provide print services from A to Z for residents, businesses and non-profits throughout South Jersey. The Bellia family has been faithfully serving the South Jersey and greater Philadelphia region for over 40 years, and we're just as dedicated to quality work and first class customer service today.
We can bring you whatever quantity of print materials you desire, be it business cards, flyers, posters, invitations, and more. We can produce your print material in most any format you need – choose from gloss or matte paper, large and/or wide displays, even put your company's logo on a refrigerator magnet! We can easily work with your own logo's colors and brand, or let our professional design team create brand new, bold and eye catching graphics for your message.
Need help getting your promotional materials to the right people? We can do that too! Bellia can work with you to create a marketing campaign for your business or non-profit that targets your best prospects and gets results. We can help you with direct mail, bulk mail, and every door direct mail (EDDM) campaigns, customize your message for selected recipients, and help you build and grow a solid customer or donor base.
Our Camden County Printing Services
We have top equipment and professional staff to produce dazzling print materials of most every type, including:
Announcements
Blueprints
Brochures
Business Cards
Catalogs
Flyers
Invitations (Weddings, Parties and More)
Invoices
Legal Forms
Posters
Stationery
Stickers
Tickets
Want to save yourself the time and trouble of visiting our facility? Try our new online ordering service! Just select what you need created, from brochures, postcards, business cards and much more, upload your design request, and let us know the quantity and shipping speed you need. We'll deliver your print products to your door, and spare you the time and trouble of making the trip!
Let the experienced pros at Bellia be your choice for Camden County printing companies – and get your message out in a beautiful way. Get started today by filling out the form below, or contact us for a quote…we're looking forward to bringing you print materials that you'll love!