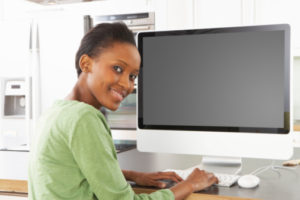 Bellia Print & Design is a high quality printing company with a conveniently located office in Woodbury, making us an ideal choice for businesses and individuals looking for Deptford NJ graphic designers. Bellia is family owned and operated and has been providing exceptional service to South Jersey businesses for three generations, and our clients know they can expect great service at a fair price. Our goal is to help you get your message out in the most colorful and eye-catching way.
Our Deptford NJ Graphic Design Services
The Deptford NJ graphic designers at Bellia create artful promotional and invitational material in many ways, including:
Printing Services. Bellia can design beautiful print media for both your personal and business needs. If you need flyers, colorful brochures, or uniquely designed business cards for your business, or if you'd like to send attractive wedding invitations or birth announcements, call us…we'll provide you with print media featuring a professional and quality design.
Mailing Services. At Bellia, we possess a bulk mail permit that allows us to reach the highest number of your prospects. We can also customize mailing lists with variable data, enabling you to target interested prospects with promotional materials.
Graphic Design Services. The Deptford NJ graphic designers in our Woodbury location are top notch professionals who use the latest design software, including Adobe Photoshop and InDesign. Our design team works with you directly to create a bold design that communicates your message.
Event Announcements. We can handle all of your printing needs for announcements of any kind, from wedding invitations to graduations to prayer cards. We know these days are important to you and our appealing designs will make the occasions unforgettable.
We work to make your print and graphic design service as easy as possible, including with our new online ordering service…choose from multiple print materials and order them today!
That's not all…have a look at the Services tab to see the wide variety of print services we offer for both you and your business. When you do, you'll see that whatever your print needs, Bellia has the solution. When you're ready to have our team create a striking and exceptional print message, contact us and request a quote. We look forward to helping your message shine!