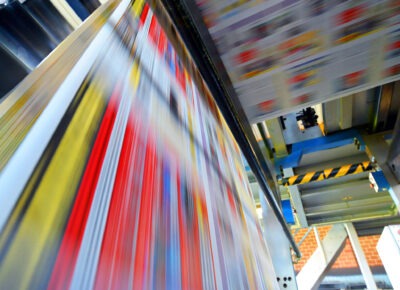 Bellia Print & Design is your go-to team of professionals for printers in Clayton, NJ! We're a family-owned, third generation company based near you in Woodbury, and we offer top quality, affordable print materials and marketing for businesses and non-profits throughout Gloucester County. Our services include eye-catching posters, brochures, flyers, business cards and much more, and we can help you get maximum results from your print campaign.
For any company, it's obviously important to stay visible to customers and prospects. Make sure that your marketing investment is paying off the way it should. Your posters and flyers and other print materials aren't just a marketing tool for your growth, they're part of the overall impression your company makes. Let Bellia help make that impression a solid one.
As a longtime local business, the owners at Bellia understand the importance of print marketing. Our goal isn't just to provide beautiful and eye-catching print marketing materials. We also help you with the graphic design, deliver your mailings to the right people, and continually update your mailing list to reach the right prospects.
Bellia is ready for your customized print needs, and no job is too small. We can turn around your requests quickly, and do it at a price your marketing budget can afford. Take advantage of our skilled graphic design professionals – they can use your existing branding, or create a bold new look for your materials. Our mailing campaigns include discounted bulk postal rates and proven strategies to maximize your investment.
Request Your Clayton Printers' Services Today!
Bellia can help you get the most for your print marketing dollar. Contact us today or click here to request your initial estimate, and see why we're the answer to your search for printers in Clayton. We're ready to deliver the high quality print materials you need – from stationery to flyers to postcards and everything in between – get started today!
Interested in finding out more about Bellia and company updates? Visit our LinkedIn page!