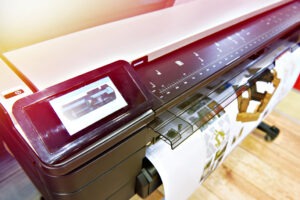 The pros at Bellia Print & Design are your answer for printers in Logan Township, NJ! We're a longtime and local company based in Woodbury, and we handle print marketing needs for businesses and non-profits throughout South Jersey. We provide beautiful flyers, postcards, brochures and everything in between, and we can help you maximize your print marketing campaign and get effective results.
As a business owner, you know the importance of staying in the customer's mind…your marketing investment should be delivering the maximum results for your marketing dollar. Print mailing campaigns, business cards, trade show materials, posters, even invitations…it's all not only necessary for your growth, it's part of the impression your company makes on prospects.
At Bellia, we understand the value of print marketing for both small and large businesses. We don't just provide high quality custom print materials…we also help you with eye-catching designs, establishing an effective mailing campaign, and helping you get the most return on your print marketing investment.
We offer quick turnaround times, customized orders with no minimum, and value-based pricing that helps you stay within your budget. Our graphic design team can work with your brand and logos, or we can help you design beautiful new branding. If you are in need of a mailing campaign, we can help you reach the maximum number of prospects, whether through EDDM or targeted marketing, and we can continually update your mailing list for best results.
Request Your Logan Township Print Services Today.
Let us help you get the most from your marketing and grow your business. Reach out to us today for all of your print needs…including stationery, presentation folders, invoices, catalogs and so much more. We'd love to show you what makes us the premier choice for printers in Logan Township – reach out to us and request a quote today!
Be sure to visit our LinkedIn page for updates and posts!