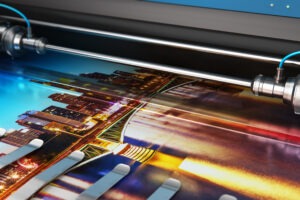 Since 1973, Bellia Print & Design in Woodbury has been answering the call for businesses and non-profits seeking printers in Paulsboro, NJ. We handle all of your print needs, from brochures to posters to stationery and more. Our graphic design professionals can create a dazzling look for your materials. We help you create and execute an effective mailing campaign that targets all of your best customers. Bring your ideas to us, and we'll make them work for you!
Our company was founded in October 1973, and we have proudly served businesses and non-profits throughout South Jersey since the beginning. Today some of the region's most well-known corporations and non-profits trust us to deliver on their print campaigns. You'll love the look and quality of your printed materials, and using a marketing campaign that gets results.
Paulsboro Area Printers – The Bellia Advantage
No Minimums – We provide almost all customized work for our customers – no order is too small for us! We keep our presses active and ready to meet your deadlines.
Variable Data – We create mailings and invitations that are personalized to your liking, and help your business stand out from the crowd.
Quick Turnaround – When you need a job done quickly, reach out to us. We'll work with you to meet your deadlines in our production schedule however we can.
Consistent Quality – You'll love our award-winning quality designs, designed to your specifications on time, every time!
Affordable and Competitive Pricing – Click here today to request an estimate, and check out our affordable pricing for anything you need.
Need to save time? Bellia now also offers online ordering, and we can work with you to spare you the trip to our facility whenever possible.
Find out why Bellia Print & Design is the premier choice for businesses and non-profits seeking printers in Paulsboro! Contact us today and tell us about your print marketing needs. We're looking forward to creating print designs you'll love, and helping you reach your target audience!
Connect with us on LinkedIn here!