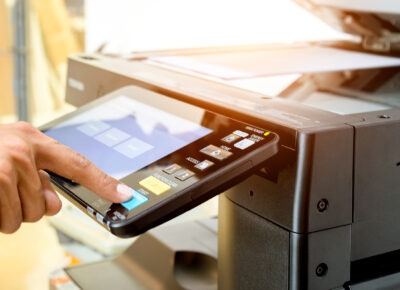 If you're a business owner in need of an effective print campaign, or if you are sending invitations to a gathering, or if you need sharp-looking official documents, let Bellia Print & Design be your choice for printers in Sewell, NJ! We are located just minutes away in Woodbury, and we offer a full suite of print materials and campaigns. We can help you both with your promotional material design, and with your mailing effectiveness!
Bellia Print & Design was founded by the Bellia family nearly half a century ago, with the same goal of helping small businesses that they have today. Thanks to our loyal customer base, we've been fortunate enough to grow steadily, and today we're the top design and print company in the region. We've served businesses and non-profits of every size, and we remain dedicated to top notch customer service and meeting your print needs.
Sewell Printers and Marketing Services
Bellia can handle any of your print campaign needs, including:
Printed Materials. Want to promote your new business with flyers and postcards? Need a sharp looking poster for your trade show? Looking to send beautifully designed invitations to your gathering? Bellia can do it all – check out our list of print services here, in any style and size of paper you need. We can customize your print campaign, and no job is too small!
Campaigns By Mail. Need assistance reaching out for prospects for your business? Looking to find the top donors to support a non-profit or get the most from a fund drive? Do you need to track down customers and donors that may have moved? Bellia can help you with all of it! We can design a mail campaign for your business or non-profit and continually improve its effectiveness. Our relationship with the U.S. Post Office helps us find the correct addresses for your list, and send mail campaigns at the lowest possible rates.
Graphic Design. Need to add pizzazz to your marketing materials? Do you need a new business logo or to improve your existing one? Our professional graphic design experts can create a bold and eye-catching design for your marketing that will wow you and your prospects! Our professionals use top of the line software, and are versed in the best design techniques using contrast, color and shade.
Looking for more convenience? No need to travel to our Woodbury location from Sewell…we've made it possible for you to order your print materials online, and have them delivered to you at whatever speed you need. Order your catalogues, brochures or business cards and get them sent straight to your place of business!
Reach out to Bellia Print & Design today or click here for an estimate, and find out more about why we're the trusted choice for printers in Sewell. We're looking forward to helping you maximize your print campaign, and helping you and your business get noticed!