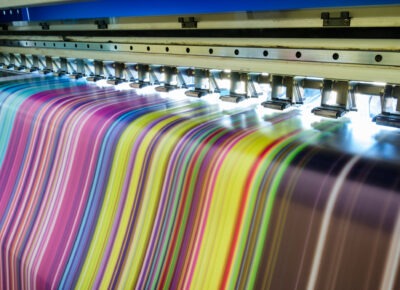 Bellia Print & Design is the answer to your search for dependable, effective printers in Wenonah, NJ! We're based very close to you in Woodbury, and we've been answering the call for businesses and non-profits throughout South Jersey since 1973. We can design and print your invitations, stationery, postcards, manuals and much, much more. Our professional graphic design team can create a dazzling look for your marketing materials, and we can help you execute a mailing campaign that targets your prospects and gets results.
Since our beginnings in 1973, the Bellia family has been serving the needs of businesses and non-profits in Gloucester County. We're now in our third generation as a family-owned company, and today many of the most well-known companies in the region trust Bellia for their print and marketing campaigns. We've built our reputation on quality, customized service for our customers, and we can do the same for you.
Wenonah Area Printers – The Bellia Advantage
No Job Too Small – However small your order is, we'll keep our presses ready to meet your deadlines, and we're able to customize your order accordingly.
Variable Data – We can completely arrange your print design to your specifications, or we can help create a new design for you that helps your business stand out.
Quick Turnaround – Need a print campaign turned around fast? Let us know today! We can find ways to fit your print production in our schedule however possible.
Consistent Quality – We believe you'll love our award-winning print designs, and our consistent quality products created on time, every time.
Competitive Pricing – Our prices are competitive with anyone, including our low rates for mail marketing campaigns. Request a price today and find out more!
Bellia now offers online ordering – get started with your print campaign and your print materials without leaving your home or office. Give it a try here!
Contact Bellia today and tell us what you need for your print materials and ask how we can help. Find out more about why we're the easy choice for printers in Wenonah. We'll create print campaigns that work for your business!
Want to connect with us for your future business campaigns? Visit our LinkedIn page here!