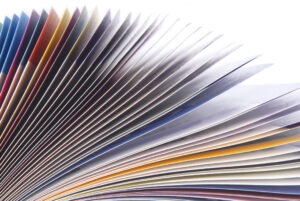 Are you a business owner in need of an effective mailing campaign? Do you need to generate official forms? Interested in sending fancy invitations for a gathering? Bellia Print & Design is your answer for printers in Westville, NJ! We're just minutes away from you in Woodbury, and we create all kinds of print materials for your business or personal needs. We can help design a print campaign for you, provide beautiful printed materials, and help you with cost-efficient mailing services.
The Bellia Print & Design company was started by the Bellia family way back in 1973, furnishing local businesses with stationery and office supplies. Over time, we've become the top digital design and printing company in the region, by effectively serving the promotional needs of local businesses and non-profits. Our philosophy has always been to provide the best service to our customers, and meeting their print needs large and small.
Our Westville Area Printers' Services
The team at Bellia can handle all of your print marketing needs, including:
Print Materials. Flyers and postcards for your mailings…posters and business cards for your next trade show event…memorable invitations for your wedding or party…we do it all and much more! Have a look at the complete list of our print services here. We can create your print materials in the size and style you need, and we can customize your order for quick turnaround. No task is too small!
Mail Marketing Campaigns. Do you need direction on how to arrange an effective mailing campaign? Want to get the most out of a non-profit donation drive? Need help tracking down customers that have moved? Let us help! We can effectively maximize your print campaign, and target your best prospects. We'll continually improve your targeted campaign over time, and we can guarantee you the lowest rates and current addresses through our partnership with the U.S. Post Office.
Graphic Designs. Interested in creating a dazzling, eye-catching print campaign? Looking for a new logo that suits your business? Don't know where to start with your promotional designs? Our professional graphic designers can add a whole new and bold look for your flyers, postcards and posters that your prospects will love. We use the best tools for graphic design software, and our graphic designers make excellent use of color, contrast and shade.
Find out more today about what makes Bellia Print & Design the obvious choice for printers in Westville. Reach out to us today and tell us your plans, or click here to request your initial quote. We're here to help you use the power of print materials to grow your business!
Bellia Print & Design now offers online ordering! Save yourself a trip to our facility and order your print materials online…upload your own artwork or request a design from us, and have your business cards, flyers, posters, postcards and more delivered directly to you. Give our convenient online ordering service a try today!