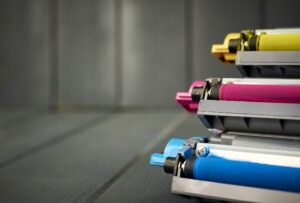 Bellia Print & Design is here to answer your need for printers in Woodbury, NJ! Our location is right here in town, and we provide first class print and direct mail marketing services to businesses and non-profits throughout the region. Companies and non-profits continue to trust us to deliver beautiful print materials for their marketing campaigns, and with marketing plans that help them reach the maximum number of prospects.
Your Woodbury Printers and Marketing Professionals
At Bellia, we can handle all of your print marketing needs, including:
Print Materials. Whether you need business cards, brochures, catalogs, posters, stationery or more, we can provide it for you! We offer a variety of paper styles and sizes to help you get your message across. Click here to see a full list of print offerings, and reach out to tell us about your marketing campaign print needs. We can customize any materials, and we have our presses ready to meet your deadlines…no job is too small!
Mail Marketing. We are your Woodbury headquarters for your direct mail campaigns. We'll help you construct a targeted mailing list to maximize your campaign, and we can even tailor your message to specific customers and donors. Through our relationship with the U.S. Post Office, we'll make sure you're sending your marketing materials to the right addresses and taking advantage of the best postal rates.
Graphic Design. Don't know how to design your marketing materials? Leave it to us! We have a team of professional designers on staff that can create a bold and eye-catching design for your mailings that you and your recipients will love. Our designers are trained in the latest desktop publishing software, and we can help you update your existing graphic design or create a brand new one.
The Bellia family has been serving businesses in South Jersey and the greater Philadelphia area for over 40 years and for three generations…we've always been proud to be a part of the South Jersey community, and we remain dedicated every day to offering first class services at a fair price.
Find out more about why we're the trusted choice for printers in Woodbury, and how we can create the ideal print and marketing campaign for you. Reach out to us today or click here to request your initial quote…whatever your print needs, Bellia can make it happen for you!