Are you interested in creating a stunning catalog to display your products and services?  Maybe you need a clear and informative booklet or training manual for your company projects.  The process may seem overwhelming, but our expert team at Bellia will make the design process fun and the printing & finishing a breeze.  With high quality paper stock options, advanced industry digital printers, and a team that will treat you like family, you can rest assured that your project will be done accurately, on time and on budget.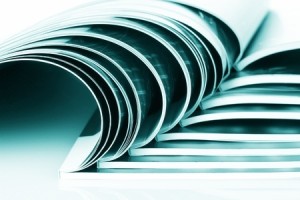 We offer a quality guarantee for a wide variety of options for catalog and booklet printing:
Professional graphic design services.
Various paper stock including white or colored, glossy text or cover stock.
Different size options for small and large catalog and booklet printing.
Full color, black and white, double or single-sided printing.
A wide variety of professional binding and finishing solutions to complete your catalog. (see below)
Variable data printing for a personalized approach for your clients.
Custom printed binder tabs.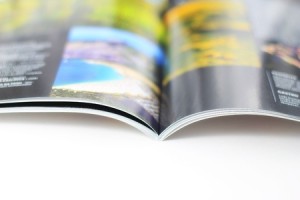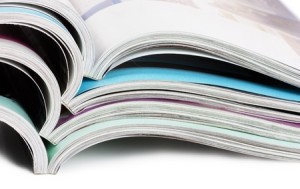 Just about any project can be presented with binding options. Bellia specializes in printing, finishing and binding options for the following applications:
Booklets
Handouts
Manuals
Binders with Tabs and Custom Tabs
Courseware
Data Sheets
Employee Handbooks
Presentations
Reports
Sell Sheets
Newsletters
Proposals
Reports
Retail Visual Merchandising Guides
Trade Show Materials
Bellia offers a variety of professional binding solutions to meet your company's needs:
3-Ring Binding
Comb Binding
Perfect Binding
Saddle Stich Binding
Spiral Binding
Stapled Binding
Tape Binding
Twin Loop Wire Binding
Velo Binding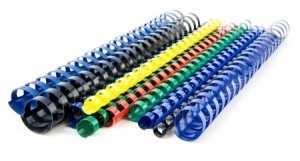 TABS & SLIP SHEETS
Card Stock Tab
Mylar Tab
Custom Tabs
Recycled Card Stock Tab
Recycled Mylar Tab
Light Blue Slip Sheet
Light Blue Card Slip Sheet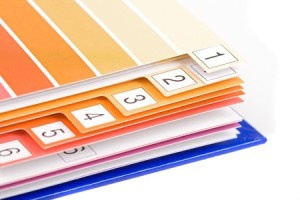 Taking on a catalog or booklet project involves a lot of work, precision and communication between you and your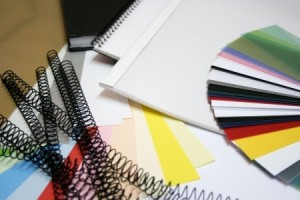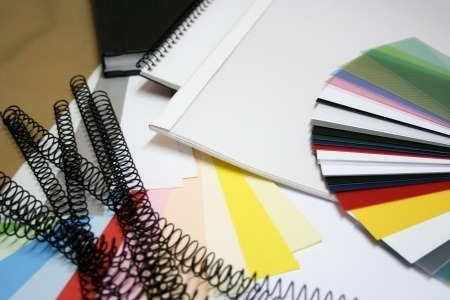 printer.  Our team of customer service representatives will gladly help answer any questions you might have and we'll keep in touch every step of the way.
Need corporate pricing?  No problem!  Fill out the quote request form or call today to speak directly with a sales representative.
Request Pricing Today!