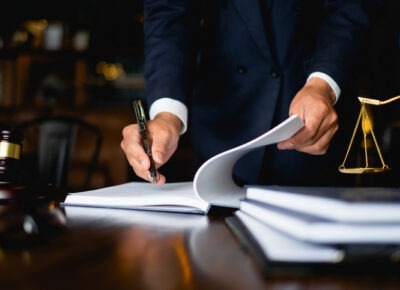 With a flawless, clean and precise presentation you're one step closer to a successful legal brief.
 Our in-house, professional printing services at Bellia guarantee that your legal work, brief or presentation will not only look great, but it will be error free and completed in time.  Our team of skilled print and finishing experts will prepare any legal work you need with professional printing, your requested cover, copy, and binding specifications.
Legal Brief Printing & Binding – There are specific requirements as indicated by The Supreme Court for finished trim size of your document as well as for specific paper stock weight.  Depending on the document type, you'll need to choose a specific cover color.  Your booklet must be bound either in Saddle Stitching or Perfect Binding.
Please be sure you understand all of the formatting and printing rules as indicated by The Supreme Court and communicate your guidelines clearly to your customer service representative at Bellia.  We will be sure that your brief is printed to your specifications, with accuracy and on or before the requested due date.
Have a question? Our staff is eager to help. Call or fill out the contact form today!

Request Pricing Today!