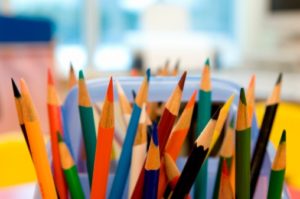 If you're searching for the exceptional choice in Sewell NJ graphic designers, Bellia Printing is your answer. Our office in Woodbury is conveniently located just a few minutes away from you. Bellia is a family-owned and operated business, and we have been serving the needs of South Jersey residents and businesses now for over three decades. Bellia Printing is dedicated to helping you get your commercial or personal message out in an eye-catching and beautiful way, all at a fair price.
Our Graphic Designers' Services For Sewell Residents
Here are just a few of the many graphic design services we provide for both residents and business owners in Sewell:
Print Services. Our team can design and print high quality invitations and announcements for your personal needs, or we can design and print flyers, brochures and business cards for your business. We do it all with a professional, colorful design.
Mailing Services. Bellia can reach the maximum amount of prospects at the minimum price using bulk mail. Whether your mailings are intended for profit or non-profit purposes, we can customize your mailing list and ensure that your promotional materials reach a targeted audience.
Graphic Design Services. Our team of talented graphic designers work with you to create a bold, attractive design for your print media to help your get your message out in a big way. We use all of the top names in digital design software, including Photoshop and Illustrator.
Event Announcements. We can handle every type of print announcement, from wedding invitations to prayer cards and everything in between. At Bellia, we know how important these big days are to you, and we'll help make them memorable with our visually appealing designs.
Don't have the time to visit our facility? You can now order your graphic design and print products online…making it even easier to order fantastic print materials that get your message across. Click here to try our simple and convenient online ordering system.
When you see some of our finished work, you'll see why people and businesses looking for Sewell NJ graphic designers come to us. Call us today or click here to request a quote…we looking forward to making your message shine!