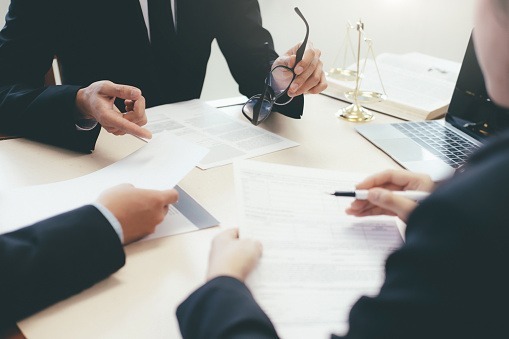 If you're searching for South Jersey printers for law firms, you probably need professional, prompt documents and legal briefs. Don't take a chance with that important presentation or legal brief…call on Bellia Print & Design to get it done right. We are centrally located in Woodbury, and we can provide for all of your print needs.
The Bellia family has been serving South Jersey businesses for over 40 years, and we've built a solid reputation for clients satisfaction. We offer top quality printer services to law firms, title agencies, and other businesses throughout South Jersey. We can provide you with sharp-looking, flawless documents that help you make an effective statement.
The Supreme Court has certain requirements to follow for legal documents. Once you've determined the standards you need, including finished trim size, paper stock weight, and color of your cover, be sure to communicate those specs to your Bellia customer service representative. We're ready to create an error-free product that meets all of your required needs, and we'll make sure it's ready on or before your due date. Leave the print work to us, and be confident that your documents will be ready.
At Bellia, our South Jersey print services are all done in-house. We specialize in custom orders and quick turnaround times, and you'll love our consistent quality and competitive prices. Your legal brief or presentation will not only meet all of your requirements, it will look fantastic. Our team of professional design experts can put together a presentation for you, with whatever binding you need, be it saddle stitching or perfect binding.
Contact Your South Jersey Printers Today!
Want to know more? Contact us using this form today to find out more about what sets Bellia apart as South Jersey printers for law firms. Or simply click here to request a quote, and a representative will contact you shortly. We can get you one step closer to a successful legal brief.
Pressed for time and would like to have your print materials delivered? Check out our online delivery service, and save yourself a trip to our facility!