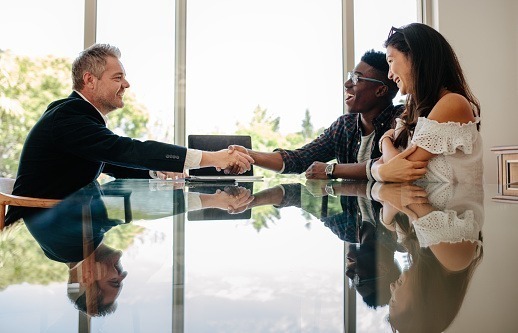 For South Jersey printers for real estate, Bellia Printing is your proven destination. We are centrally based in Woodbury, NJ, and we can provide for all of your real estate print needs!
Our team uses the latest in print technology for the highest quality transaction and marketing documents. We're known for our customized print work and for our quick turnaround times, and we provide all your real estate print needs at a competitive price.
Bellia understands how much paperwork you require in the real estate business…the legal paperwork, the title transfers and contracts, presentations and so much more. We know that you need accurate, timely completion of all your necessary documentation. We're can help with your promotional materials too, from beautiful brochures to postcards to direct mail services.
Our printing is all done in-house, so you can depend on error-free print work that is delivered on time. We employ outstanding print and design professionals that can prepare your cover designs, binding requirements, and multiple copies of your paperwork. For presentation folders for multiple documents, we can create a folder featuring your brand identity with your company logo and color scheme. Need an eye-catching brochure for a home on the market? We offer a variety of brochure sizes and styles that help you capture the eyes of potential buyers.
We look after the legal details too, so that your print and binding meets the requirements of New Jersey courts, including finished trim size, paper stock weight, and saddle stitch or perfect binding.
Contact Us For Your South Jersey Real Estate Print Needs Today!
If you'd like to know more, contact one of our customer service representatives and tell us your real estate print requirements. We'll work with you to create all of the bold, properly assembled documents that you need, when you need them. Click here to request a quote today and see why we should your South Jersey printers for real estate needs. You'll love the results and the price!
Want to save yourself a trip to our facility? Try out our new online ordering service, let us know what you need, and we'll deliver your print materials to you and save you the trouble!