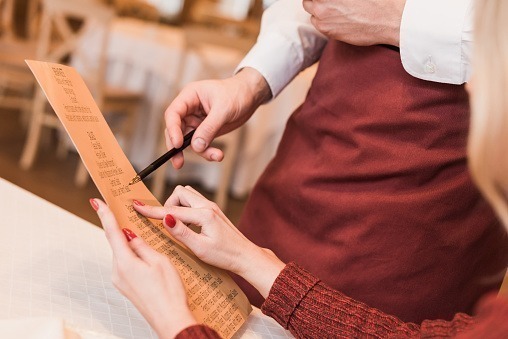 If you're looking for South Jersey printers for restaurants, Bellia Printing is your destination. We can create menus, coupons, flyers, and postcards for whatever your restaurant needs. Our team of experts design beautiful, eye-catching promotional materials to make locals aware about your place, and we provide bulk mailing services that are ideal for your budget.
For your restaurant to win new customers, you need to tell them you're in the neighborhood! Direct mail coupons, flyers, and postcards are a great way to create awareness about your place of business, especially with new restaurants.
But if you're going to be sending out promotional mail, you should make sure it stands out in the pile of mail people receive. Our South Jersey print design team are experts in not just bold and beautiful designs, but also in capturing your brand identity and making it happen. We'll create beautiful materials to promote your restaurant, and you can reach every home in your neighborhood through our Every Door Direct Mail service. All with quick turnaround times and at a price that your budget will love, including our direct mail postal discounts.
We invite you to click here and find out more about our various print services. Our posters, flyers and postcards are available in most every size, and you can choose from various types of paper stock. We can handle your menus too…in whatever sizes and colors that you need, and in a format that's easy on the eyes.
Contact us today to find out more about what sets Bellia apart as South Jersey printers for restaurants, and why we've been voted the Best Printers in Gloucester County for eight years running!
Click here to request a quote, and a representative will get back to you shortly. Bellia is here to help let people know about your restaurant…call us today!