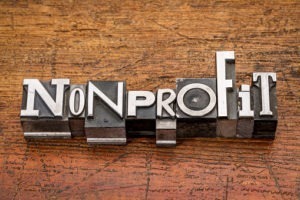 At Bellia, one of our expert services is South Jersey printing for non profits. We offer quality printing and direct mailing services to help you effectively reach the widest possible audience, from our conveniently located office in Woodbury. We'll help you through the entire process, from designing your print media to delivering it to donors easily and smoothly.
We understand how truly competitive the non profit marketplace is in South Jersey. We'll help you design a bold and eye-catching form for marketing and newsletters, sponsorship requests, thank you notes, and any other media you wish to send to donors. And we've formed relationships with list providers that can help you find receptive prospects. If you provide us with your own list, we'll check the addresses so no messages are wasted.
Our direct mail service will set you apart from non profits who simply call or e-mail prospects. We'll send your mailings to past donors who are likely to donate again, and we can find you potential donors through lists you've compiled or borrowed from other non profits. We also help you space out your donation mailings over time, so your prospects aren't over-saturated with requests. Over time, you can build a successful, growing list of donors.
Direct mail campaigns need quality print designs. At Bellia, our team of designers are dedicated to creating beautifully designed announcements, brochures, flyers, posters, whatever your mailing project requires. We'll work with you through the process to help achieve your vision.
Are you pressed for time? We expect you probably are…that's why we now offer online ordering! Click here to send us your design, let us know what you need, and we'll deliver your print materials to you and save you the time and trip to our facility.
Request Your Print Services For South Jersey Non Profits Today!
Make sure you're giving your organization all the promotional help it needs. Contact us for a quote today and find out more about what sets us apart in South Jersey printing for non profits. Bellia looks forward to helping your message shine!