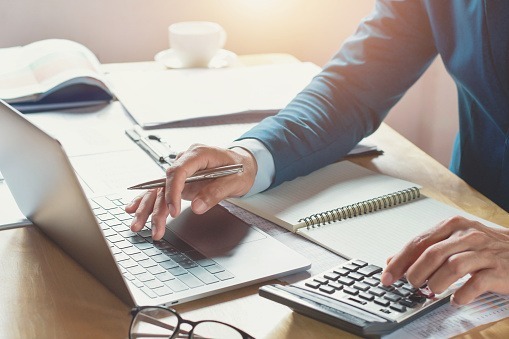 Bellia Print & Design offers quality South Jersey printing services for financial institutions. We specialize in print services, graphic design, and direct mail to help maximize your marketing. The Bellia family of companies has been serving South Jersey businesses for over 40 years, providing top business services at an affordable price.
For financial institutions in South Jersey, we can handle most all of your print needs, including:
Brochures – We can design a colorful, eye-catching brochure for your marketing and mailing campaigns that communicates your brand's image with style. Choose from full color and double sided printing, and from a variety of text gloss or matte paper. Let our expert graphic designers help create the ideal brochure for you that gets the message across in a bold and eye-catching way.
Business Cards – Let your employees and representatives make a first impression with style. Our design team can create business cards that stands out and reflects your institution's image. Want something unusual? We can design vertical, folded or even magnetic cards…just ask!
Direct Mail – If you're planning a direct mail marketing campaign, take advantage of our bundling and mailing capacity. We can sort and deliver your mailings for the best postal discounts possible, and provide big savings on your direct mailings. Have a mailing list? We'll check it for accuracy and keep it updated with the latest address information.
Legal Work – For legal briefs and presentations, we'll make sure that your materials are both error-free and delivered on time. We'll create the cover and assemble your documents as per legal specifications, including saddle stitch or perfect binding.
Bellia can do all this and much more in South Jersey printing services for financial institutions. For beautiful print work and effective campaigns for your business, contact us today and request a quote. We'll help your marketing and your message shine!