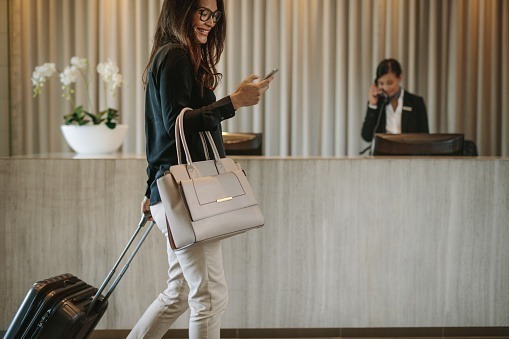 For South Jersey printing services for hotels, Bellia Print & Design is your one-stop destination! We design and print high quality brochures, postcards, rack cards and more that get the word out about your establishment.
Your South Jersey Hotel Printing Service Experts
Bellia offers a variety of services for hotels from our centrally located facility in Woodbury. We employ expert designers that create bold, colorful designs that capture the beauty of your hotel, with custom mailing services that are ideal for your budget.
Attractive brochures are an essential element of a hotel's marketing. They paint the picture of a relaxing stay in a comfortable room, along with an enjoyable experience with amenities. In addition, the easiest customers to win over are those who've stayed in your hotel before…so an eye-catching brochure, postcard or coupon appearing in the mail is a great start to winning their business again.
Let Bellia create promotional materials for you that stand out in piles of mail or on visitor's bureau card racks. Our South Jersey print design team are established experts in capturing your hotel's brand identity, and creating materials that reflect the comfort of a night's stay. We'll also ensure an accurate success rate with your mailings, using NCOA to check for accuracy and change of addresses, so that you can effectively reach prospects and past guests with your promotional materials.
We do it all with quick turnaround times…and we work with you to create a print and/or mailing campaign your budget can afford. Click here to see more about print services we offer…choose from various sizes of brochures and postcards, and the paper stock type you need.
Ready to get started on your promotional campaign? Contact Bellia today or click here to request a quote. See what sets us apart as South Jersey printing services for hotels, and why we've been voted Best Printers in Gloucester County for eight straight years. We're here to help spread the word for you and your business, so let's get started!
Want to save yourself the trouble of a trip to our facility? Take advantage of our online ordering! Request your print materials and upload any images to use with them, and have your print materials delivered directly to you. Then get back to your day, and we'll deliver your materials to you soon!