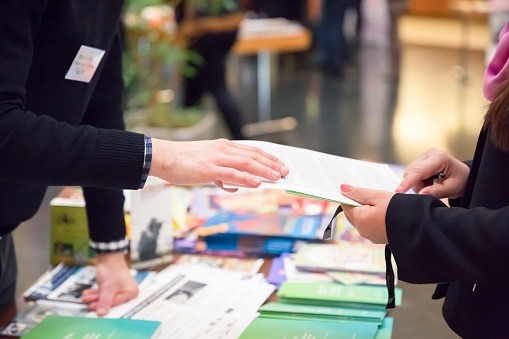 At Bellia Print & Design, we offer top quality South Jersey printing services for trade associations and trade groups. Our experts provide premier services in printing, direct mailing, graphic design, event planning and more for our clients. The Bellia family of companies has been serving South Jersey businesses for nearly half a century, and we remain dedicated to the highest quality print services for our customers.
Below are just a few services we offer for South Jersey trade associations:
Mailing Services. We can help you expand and maintain your list of donors, and help you find the prospects to reach for your unique association needs. We'll maintain your mailing list with the latest address information, and we'll assist you with every stage of your mailing process to create a strong fundraising campaign.
Trade Show Materials. When your association is featuring a trade show, you'll need the promotional flyers and mailings to make members and the public aware. We can create beautiful posters, flyers, and banners, and we're here to help your members establish their brands too. We'll work with you to create your message, and ensure that it gets to the targeted parties.
Presentation Folders. Whether you're welcoming new members or handing out promotional materials for your organization, Bellia can design a presentation folder for your material that reflects your association's brand, and we'll print and assemble the components of your new folders.
Legal Materials. When your organization is involved in legal matters, we can assist you with creating legal briefs and presentations that are error-free and ready as needed. Your legal documents will feature all of the necessary printing and binding specifications as required.
Bellia Print & Design can do all of this and much more…contact us today for a quote and see what makes us a leader in South Jersey printing services for trade associations. We'll help you design your message and reach your audience in the most effective way possible.