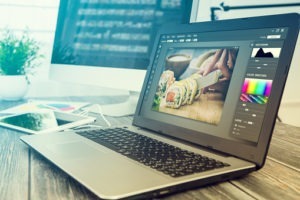 For personal or business printing needs, Bellia Print & Design is the smart choice for Washington Twp graphic designers. Bellia provides top quality print materials from our office in Woodbury, and the Bellia family has been in business serving residents and businesses in South Jersey now for over 30 years. We'll help you get your message out in a colorful, exciting way and for a fair price.
Our Graphic Designers' Services For Washington Township Residents
We can create high quality materials for your family or business needs in multiple ways:
Print Services. Whether you want to send out wedding invitations or birth announcements, or if you need flyers, brochures or business cards to grow your business, our graphic design team can create the ideal printed form. We can create posters, blueprints, stationery and so much more, with a professional and quality design.
Mailings. Bellia employs its bulk mail permit to deliver a large amount of mail to your targeted audience at a reduced price. We can customize your mailing lists and help you with variable data so that you can send your mailings to a receptive audience.
Graphic Design. Our graphic designers are experienced and talented professionals that work with you to create a bold, eye-catching design to brighten your message. We use the latest and best digital design software, including Adobe Photoshop and Illustrator.
Event Announcements. Bellia can create elegant, decorative announcement forms, for wedding invitations, birthdays, bar mitzvahs, and much more. We understand that these milestones mean a great deal to you, and we'll help you make the occasions memorable with beautiful designs.
Interested in even more convenience and saving the drive to our facility? Bellia Print & Design now offers online ordering…with just a few clicks, you can request your print materials and have them delivered to you quickly via UPS. We're dedicated to making it easier for you to get your message out! Click here to give our online ordering a try.
That's just a small sampling of our services…you can find the print service you need on this website and even view some samples of our finished work. You'll see why people and businesses looking for the best in Washington Twp graphic designers return to us. Contact us today to request a quote…we're looking forward to making your message stand out!