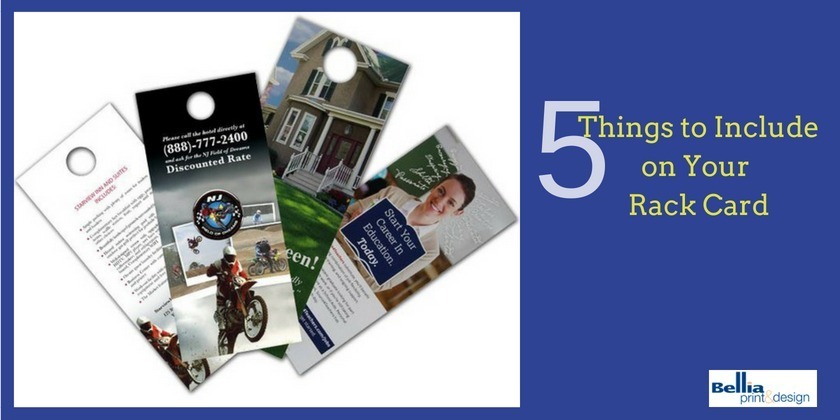 Are you trying to attract more customers? Let's look at Things to Include on Your Rack Card. Rack cards can help your business gain visibility while allowing prospects to take information with them. They are a great way to distribute your message to a large audience at a tradeshow, special event, in-store display or tourist attraction.
Things to Include on Your Rack Card:
Attention Grabbing Design. Your rack cards will be displayed in high-volume areas. You'll want your card to stand out so those passing by will pick it up.
A special offer. Including a discount code or coupon will make a potential customer want to take your card to keep on hand.
Your QR code. This will link customers directly to any additional information online.
Your Business Info. Make sure to include the name of your business, phone number, address and website.
Branded Messaging. What is it that you want to convey to potential customers?
Bellia Print & Design prints high-quality full color, single or double-sided rack cards for small or large quantity orders. Our team would be happy to discuss ideas with you. Please visit our website for more information.