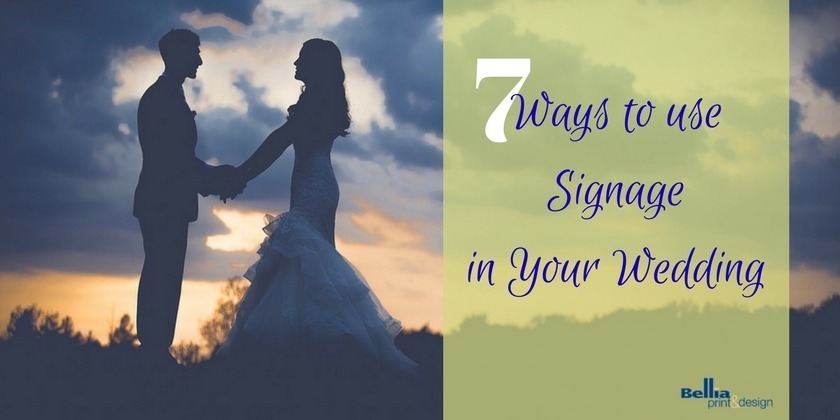 We love a personalized wedding, and beautiful signage will not only help you put your own creative spin on your day and keep your wedding guests informed, but it will also add to the décor.
Ways to Use Signage in Your Wedding
Welcome: They've traveled from near and far. A pretty sign with the names of the bride and groom and wedding date let's your guests know they are in the right place.
Seating: Do you have a preference as to which side your guests sit on? Let them know either way.
Program: No program books. No problem.  Have a sign made with the wedding party and ceremony info so your guests are in the know.
Menu: Having a buffet? Tell your guests what they will be filling up on with a beautiful enlarged menu.
Bar: Will you be offering a signature drink? Let your guests know what it's called and the story behind it by placing a pretty sign on the bar.
Seating Chart: Prefer a seating chart instead of place cards? A pretty one will add to the décor.
Instagram: Are your guests on Instagram? You'll want them to hashtag your big day when they post. Signs with the hashtag info are always a great idea, especially if you have a photo booth.
At Bellia Print + Design, we have a dedicated design team that can create beautiful signage to match the theme of your wedding.  With many different paper options we offer invitations, announcements, rsvp cards, menus, custom envelopes and more for your special day. Visit us here.