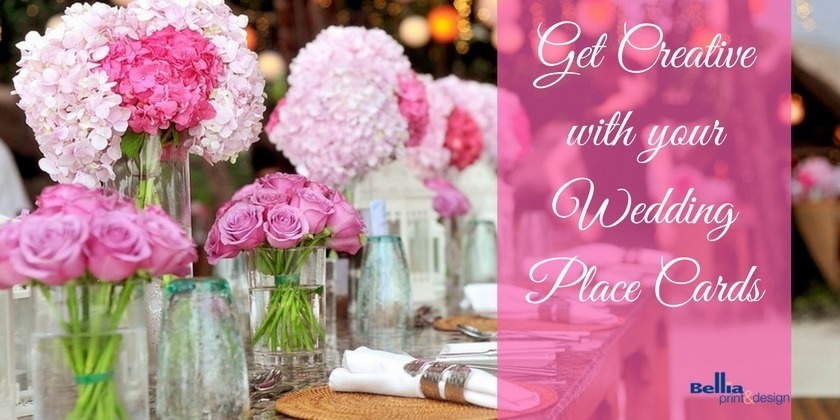 It's your wedding and your style!  Who says place cards need to be placed directly on a table? If you are looking to get creative with your Wedding Place Cards display, here are some ideas:
·       Attach Wedding Place Cards to your favors.
·       Hang the Wedding Place Cards with clothespins from twine for a rustic feel. 
·       Carve notches in a wooden log and stand cards upright.
·       If you are a cork collector, make slits in corks to hold the place cards.
·       For a winter wedding, use pinecones as stands.
·       Pin the cards to a pretty framed corkboard.
·       Place them in mini picture frames that your guests can take home.  
·       Display the cards on a bed of flowers.
The options are endless.  At Bellia Print & Design, we have a dedicated design team that can create beautiful place cards to match your theme. Visit here to learn more.