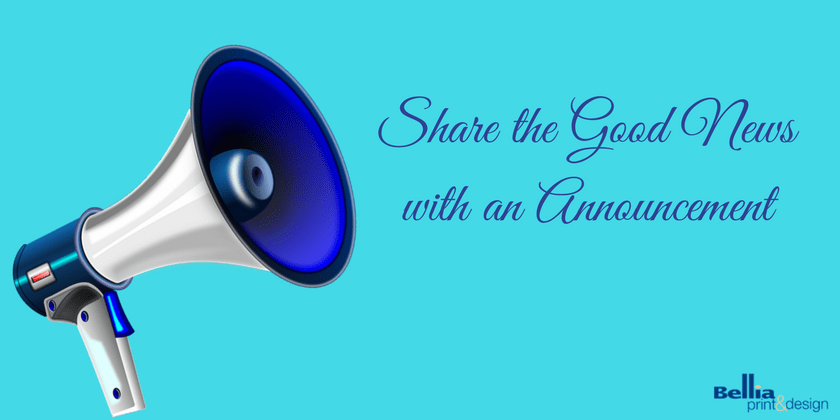 You have some exciting news to share! You won't want it to get lost in the never-ending inbox! Or worse, sent to junk-mail. Let others in on the fun with a standout paper announcement. Some ideas:
The Birth Announcement: Friends and family can't wait to hear the news. It's important to include all of the info and stats as people may want to send personalized gifts.
The New Home Announcement: Friends and family will want to update their address books, especially when the holidays are approaching and they have cards to send!
The Graduation Announcement: You did it, you worked hard and earned that degree! It's time to celebrate your accomplishment. Your recipients may have connections in your field, and now that they know you graduated, that may translate into introductions.
The Engagement Announcement: You're getting ready to tie the knot, and friends and family will be so happy for you. Let them put it on the fridge as a sweet reminder the big day is not far away.
Whatever the cause for celebration, Bellia Print & Design can put together a gorgeous customized announcement just for you. We print everything from full color, double-sided announcements to heavy card stock invitations with a gloss or matte finishing. We have a variety of paper sizes, and you can also opt to have your special message printed as a magnet! For more information visit: https://belliaprinting.com/services/eventsbybellia/