Printing
---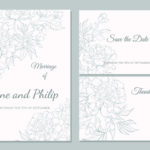 When it comes to beautifully printed invites that get responses, Bellia Printing is South Jersey's wedding invitation headquarters! We offer a complete wedding package that includes beautifully designed announcements, invitations, RSVP cards, custom envelopes and much more. Our top notch graphic design artists will meet with you, discuss the plans for your big day, and […]
Read More....
---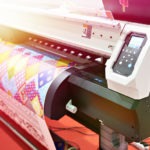 Bellia Print & Design is your professional and affordable answer to where to get large photographs printed in South Jersey. Whether you need large scale photographs printed for posters, trade show materials, or simply something to place on your wall at home, we can get it done for you. Our qualified staff and high end […]
Read More....
---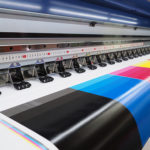 Are you looking for top quality posters and materials for your office décor, trade show or promotional event? Bellia Print & Design is your top destination for South Jersey wide format printing companies. We can help you design and print wide format materials in multiple sizes, from 11*17 to 40*60 and multiple sizes in between, […]
Read More....
---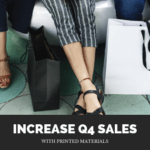 Summer is over, and Thanksgiving will be here before you know it. Get ahead and start preparing your retail store for the holiday season! Printing marketing materials are a highly effective way to promote your business. No matter if it's to promote your business to customers, clients, business partners, or professional investors, having well designed […]
Read More....
---
Now that they summer is over and your customers are back at their desks it's the perfect time to announce your news! From relocations to new product offerings to upcoming events, you most likely have something exciting to share. Help your customer cut through their email clutter and send a traditional announcement through the mail! […]
Read More....
---
The Bellia team is comprised of caring individuals who will create beautiful, quality memorial keepsakes to help grieving families honor their loved ones.   While we offer hundreds of themed templates, our in-house graphic designers are also happy to create customized designs. Here are some of the items we offer: Memorial Keepsakes (2.5" x 4.25") Includes […]
Read More....
---
School will be back in session before we know it! At Bellia Print & Design we can help with all of your school's printing needs. Students will be excited for the new school year with beautifully designed signage, staff will be prepared with printed stationery, and parents will be thankful for the communication in print. […]
Read More....
---
At Bellia Print & Design we have everything your nonprofit needs to let the public know what your organization is all about, reach your donors and meet your fundraising goals. Here are a few print pieces we suggest your nonprofit organization utilize in your marketing efforts: Postcards: Looking for the most cost-effective way to reach […]
Read More....
---
At Bellia Print & Design we are happy to handle all of your office's marketing and business needs. Along with our full color digital presses, we also have large format color machines, a blueprint copier and scanner, and a grey scale digital press, allowing us to offer you an extensive list of high-quality printing services. […]
Read More....
---
With so many companies vying for the attention of potential clients and customers, it's easy to blend in. At Bellia Print & Design we can help you make your Trade Show Booth Memorable with eye-catching signage and standout promotional materials, but once you have your customers inside, you'll want to make it a memorable experience. Here's […]
Read More....
---