direct mail
---
Do you want to start a direct mail campaign? LET US HELP YOU Deliver promotional materials straight to your target audience to most effectively market yourself or your company. Capture large postal discounts by using our bulk mail postal permit for free Let us pull a targeted list with your perfect prospective customer Use custom […]
Read More....
---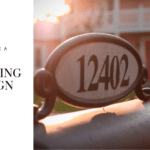 You might be thinking that a direct marketing campaign isn't worth the trouble.  Think again! Direct marketing is still very relevant and very effective. Here are the top 3 reasons to use direct marketing to reach your customers: It's personal. When you use direct mail, you can address your customers by name and respond to […]
Read More....
---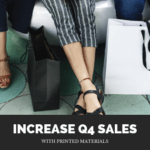 Summer is over, and Thanksgiving will be here before you know it. Get ahead and start preparing your retail store for the holiday season! Printing marketing materials are a highly effective way to promote your business. No matter if it's to promote your business to customers, clients, business partners, or professional investors, having well designed […]
Read More....
---
Is your company having a big spring sale or event, and you'd like to get the word out? Try a direct mail marketing campaign. At Bellia Print & Design, we have the resources in-house to create a targeted campaign, as well as properly sort, bundle and deliver your mailing to the post office according to […]
Read More....
---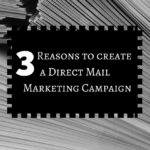 Direct Mail Marketing Campaigns: Are you thinking about putting together  one or a series direct mail marketing campaigns? Here are 3 reasons why you should: Direct Mail is sent to carefully targeted prospects and/or customers.  Your mailing will only be sent to people who are likely to be interested in your product or service. Direct Mail […]
Read More....
---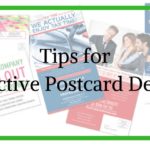 Effective postcard design is more important than even the printing of the postcard. Postcards can have many roles, from opening announcements, to appointment reminders, to new product announcements, to business information.  With no envelope to open, postcards are often seen by the intended recipient. Here are some postcard design tips: Fill one side with bright, bold, […]
Read More....
---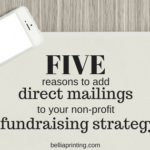 There are many reasons to add direct mailings to fundraising. Many non-profits utilize the phone and internet. While it may take courage to call a donor, it doesn't cost anything. And an email is easy to write and send. But direct mail sets you apart from the competition, and it has a longer lifespan than either […]
Read More....
---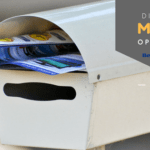 When planning a direct mail campaign it's easy to become overwhelmed with the many direct mail options.  From locating a mailing list, designing your campaign, postal size regulations and postage specifications there are a lot of details that cannot go overlooked! Which is why at Bellia Print and Design we will gladly help you through the entire […]
Read More....
---