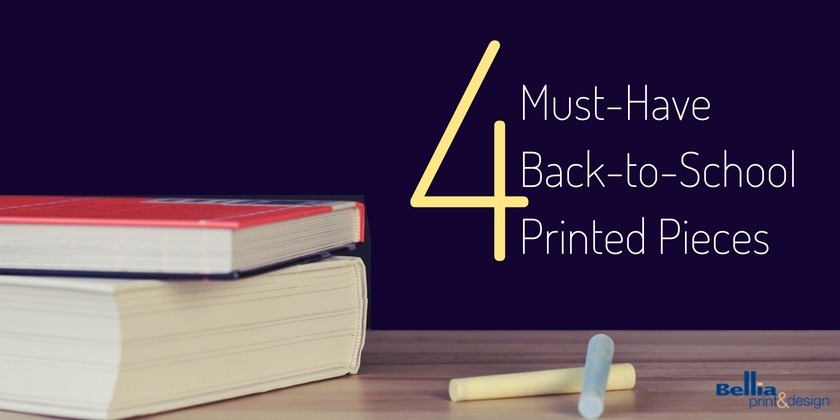 School will be back in session before we know it! At Bellia Print & Design we can help with all of your school's printing needs. Students will be excited for the new school year with beautifully designed signage, staff will be prepared with printed stationery, and parents will be thankful for the communication in print.
Here are some of our most sought after back-to-school pieces:
Banners & Signage:  Welcome your students back or tell the community about your school's special event with these eye-catching pieces.
Welcome Packets: A great way to introduce students and parents to the school and give expectations for the year, as well as provide key event dates.
Student & Faculty Directories: A must-have to keep the school community connected.
Assorted Stationery such as Notepads, Letterhead, and Thank You Cards: Add your logo to show your school spirit.
We have a talented graphic design team at Bellia Print & Design who would be happy to create materials to match your school's theme.  Please contact us today at (856) 845-2234 !