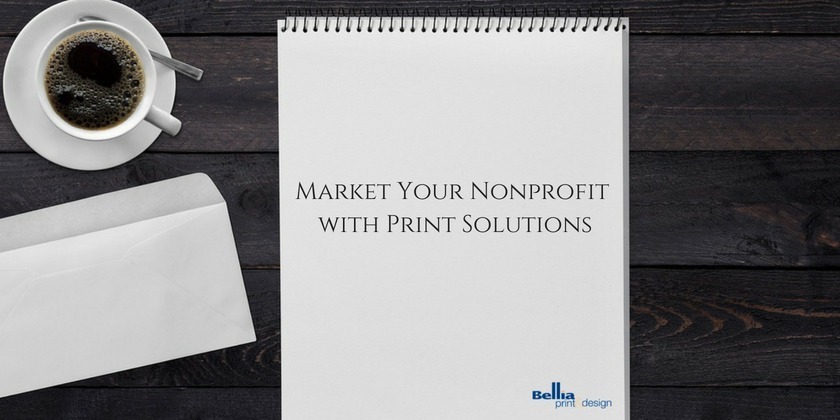 At Bellia Print & Design we have everything your nonprofit needs to let the public know what your organization is all about, reach your donors and meet your fundraising goals.
Here are a few print pieces we suggest your nonprofit organization utilize in your marketing efforts:
Postcards: Looking for the most cost-effective way to reach donors with your message or call to action? Postcards are a great way to go.
Posters and Flyers: When you want everyone to know about your fundraising event, an eye-catching poster or flyer in a high traffic area will do the job.
Business Cards: These are great to keep on hand, especially at fundraising events, where you will come into contact with many potential donors and supporters.
Brochures: Let potential sponsors and donors get to know your organization and mission with professional graphics and design, as well as compelling text.
Thank You Cards:  A prompt personal note to a donor not only is a nice touch, but may lead to more gifts in the future.
At Bellia Print & Design we can also help your nonprofit put together a direct mail campaign for your next fundraising event.
Do you need help creating new printed items or putting together a direct mail campaign for your nonprofit? Give us a call at (856) 845-2234 or contact us on our website.