stationery
---
School will be back in session before we know it! At Bellia Print & Design we can help with all of your school's printing needs. Students will be excited for the new school year with beautifully designed signage, staff will be prepared with printed stationery, and parents will be thankful for the communication in print. […]
Read More....
---
At Bellia Print & Design we have everything your nonprofit needs to let the public know what your organization is all about, reach your donors and meet your fundraising goals. Here are a few print pieces we suggest your nonprofit organization utilize in your marketing efforts: Postcards: Looking for the most cost-effective way to reach […]
Read More....
---
At Bellia Print & Design we are happy to handle all of your office's marketing and business needs. Along with our full color digital presses, we also have large format color machines, a blueprint copier and scanner, and a grey scale digital press, allowing us to offer you an extensive list of high-quality printing services. […]
Read More....
---
You have some exciting news to share! You won't want it to get lost in the never-ending inbox! Or worse, sent to junk-mail. Let others in on the fun with a standout paper announcement. Some ideas: The Birth Announcement: Friends and family can't wait to hear the news. It's important to include all of the […]
Read More....
---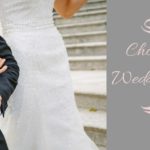 Thinking about Choosing a Wedding Theme? If you are overwhelmed by all of the decisions you have to make, having a theme will help to narrow down your choices such as cake, flowers, décor, and stationery, to name a few. Don't know where to begin? Here are some starters for Choosing a Wedding Theme Have your […]
Read More....
---
Business cards are an essential part of your marketing arsenal. A unique one will make you and your business stand out. Here are more reasons why you need one: For networking. Going to an event, party, or gathering where there will be new faces? By handing out your business card, you can easily market yourself […]
Read More....
---
Whether you are planning a holiday party for a large office, or a smaller gathering for family and friends, here are some stationery products you can incorporate into your event to make it even merrier: Invitation: A festive design and warm greeting will get everyone excited for a good time. A paper invitation is a […]
Read More....
---