Events
---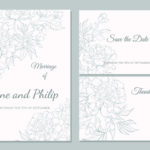 When it comes to beautifully printed invites that get responses, Bellia Printing is South Jersey's wedding invitation headquarters! We offer a complete wedding package that includes beautifully designed announcements, invitations, RSVP cards, custom envelopes and much more. Our top notch graphic design artists will meet with you, discuss the plans for your big day, and […]
Read More....
---
Do Right by Your Event We've all been to those events where you know the organization hosting it had the one employee with an extra hour in their day design and print the event flyers, tickets and/or program. They did the best they could, and it worked for the moment. Maybe it saved them a […]
Read More....
---
Whether you are planning a holiday party for a large office, or a smaller gathering for family and friends, here are some stationery products you can incorporate into your event to make it even merrier: Invitation: A festive design and warm greeting will get everyone excited for a good time. A paper invitation is a […]
Read More....
---
Not sure where to begin when it comes to planning your wedding? Attending a bridal show is a great place to start.  Here are three reasons why you should attend one: All of your area's vendors will be under one roof. This is a great way to view (as well as listen to and taste, […]
Read More....
---
The team at Bellia can create beautiful Funeral Tributes. Our staff is comprised of caring individuals who work with our customers to produce quality memorial keepsakes to honor their loved ones.   We offer prayer cards, bi-fold picture brochures, bookmarks, thank you cards, and portraits – everything needed to help families memorialize their loved ones. While we […]
Read More....
---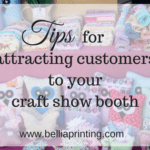 Are you making the rounds at craft shows and art fairs this season? Stand out from the crowds with a bold, creative and inviting booth. Here are some things you can do to attract customers when it comes to setting up that stand: Hang an awesome banner: Make it pop with bold colors and creative imagery to […]
Read More....
---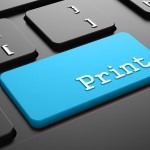 We are proud to announce the launch of our new website, www.belliaprinting.com! This is a project we've been working on for quite some time and are so excited to announce.  Thank you to the following employees who worked tirelessly on the project: Andrew Bellia Colleen Heisler Stephanie Wilson Jessica Gardy Paige Layton Eliza Frake Candace […]
Read More....
---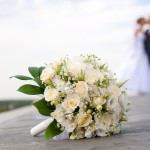 Calling all brides! Weddings by Bellia will be participating in the following Bridal Shows this season: Please visit us at any of the above shows to see our new work, including Save the Dates, invitations, seating charts, and more!
Read More....
---