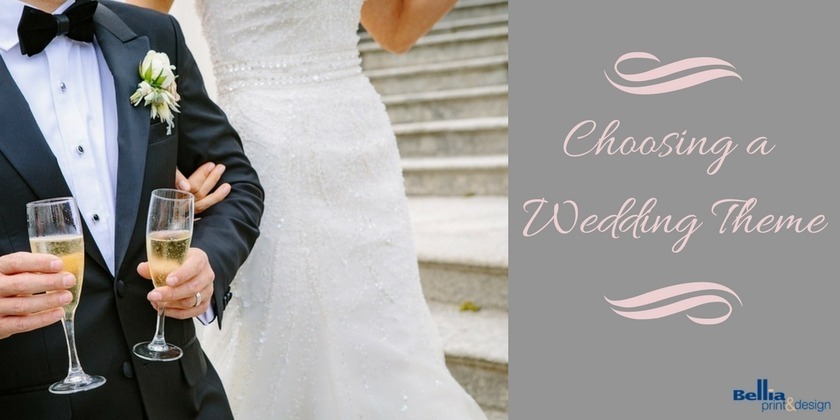 Thinking about Choosing a Wedding Theme? If you are overwhelmed by all of the decisions you have to make, having a theme will help to narrow down your choices such as cake, flowers, décor, and stationery, to name a few.
Don't know where to begin? Here are some starters for Choosing a Wedding Theme
Have your wedding reflect your style. Are you more bohemian, traditional, modern, etc?
Do you already have a dress?  Is it trendy or classic? Does it have lace, a pattern, or some sparkle to it? These details can be incorporated into other areas of your wedding.
Do you and your fiancé have mutual interests or hobbies? Do you both like to travel, read, have a favorite movie, or are you big sports fans? Pick a favorite, and the ideas will just start to flow. 
Base your theme on the season. If you are interested in colors for a theme, the season your wedding is taking place is a great inspiration. 
Location. You can base the theme according to where your wedding is taking place. For example, if you are having a destination wedding on an island, you'll probably want a tropical theme, and if it's taking place somewhere more rural, you can go with rustic.  
At Bellia Print + Design, we have a dedicated design team that can create the perfect stationery to match your theme. With many different paper options, we can create beautiful and unique pieces, including invitations, announcements, rsvp cards, menus, custom envelopes and more for your special day. Visit here to learn more.