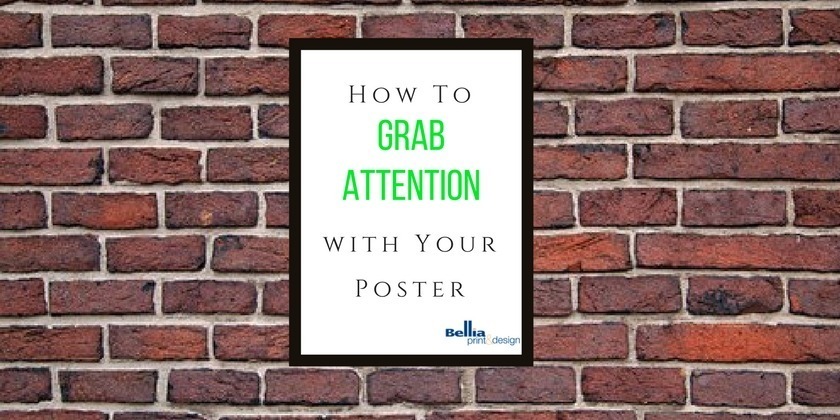 Posters are a great marketing tool, especially for small businesses that are promoting a special, or an event. Not only are they cost-effective, but they have flexibility in terms of size and shape to fit your desired location.
Here's how to grab people's attention with one:
Use sharp graphics and bold colors. The design is what will first draw people in.
Use a catchy headline.  Make people want to take a couple of seconds to find out more.
But keep it simple. Don't overload with text. When people are sitting at a traffic stop and see the poster on the sidewalk, they'll need enough time to make sense of the info.
Place in high-traffic areas. Depending on your audience, you'll want to post at places such as busy intersections, as well as library, community center, gym and supermarket bulletin boards where permitted.
With various size and paper stock options to choose from, and a graphic design team available to get your ideas on paper, Bellia Print & Design is here to help you design the perfect poster. For more information visit here.