Printing
---
Let's look at What to Include in Your Spring Recital & Play Programs. Spring is quickly approaching, which means school plays, concerts and dance recitals are right around the corner. They've practiced, rehearsed and are ready and excited for the big performance! Why not make it extra special with a printed a program? Not only […]
Read More....
---
You have some exciting news to share! You won't want it to get lost in the never-ending inbox! Or worse, sent to junk-mail. Let others in on the fun with a standout paper announcement. Some ideas: The Birth Announcement: Friends and family can't wait to hear the news. It's important to include all of the […]
Read More....
---
Posters are a great marketing tool, especially for small businesses that are promoting a special, or an event. Not only are they cost-effective, but they have flexibility in terms of size and shape to fit your desired location. Here's how to grab people's attention with one: Use sharp graphics and bold colors. The design is […]
Read More....
---
Custom Tickets make your guests feel like they are holding the magic ticket? Our design team can help you create a beautifully designed one that goes along with the theme of your event.  Using tickets with a design that pops will not only set the tone for your event, but will draw attention to the […]
Read More....
---
Employee Handbooks ares a great place to communicate your company's vision and values while serving as a reference for not only new hires, but also long-time employees. A printed manual allows easy access to information, as well as the ability for employees to highlight passages and take notes. The manual doesn't have to be boring! […]
Read More....
---
Throwing a party? Have you considered Paper Invitations? Whether it's a birthday, retirement, baby shower, housewarming, or religious celebration, get the word out with a printed invitation. In today's digital world, receiving a handheld invitation is a rare occurrence, making recipients feel they are being invited to a special event. Here are some reasons why […]
Read More....
---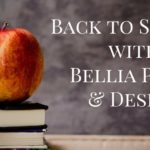 Back-to-school time is approaching! But there is no reason to stress when you let Bellia Print & Design take on some of the workload!  We can help with your school's printing needs all year long. Here are some popular items we've created for schools: Student & Faculty Directories: There's no need to occupy your copy […]
Read More....
---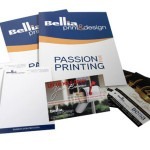 In in an era where technology is taking over it might seem like everything is going digital. Email has increased, businesses are phasing out paper receipts, and dinner reservations online are becoming more popular. Honestly, almost anything can be done online. Well, you might be surprised to find out that despite the trend for everything to go digital, print is NOT dead.
Read More....
---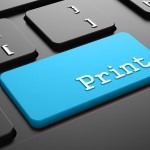 We are proud to announce the launch of our new website, www.belliaprinting.com! This is a project we've been working on for quite some time and are so excited to announce.  Thank you to the following employees who worked tirelessly on the project: Andrew Bellia Colleen Heisler Stephanie Wilson Jessica Gardy Paige Layton Eliza Frake Candace […]
Read More....
---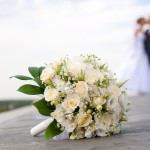 Calling all brides! Weddings by Bellia will be participating in the following Bridal Shows this season: Please visit us at any of the above shows to see our new work, including Save the Dates, invitations, seating charts, and more!
Read More....
---