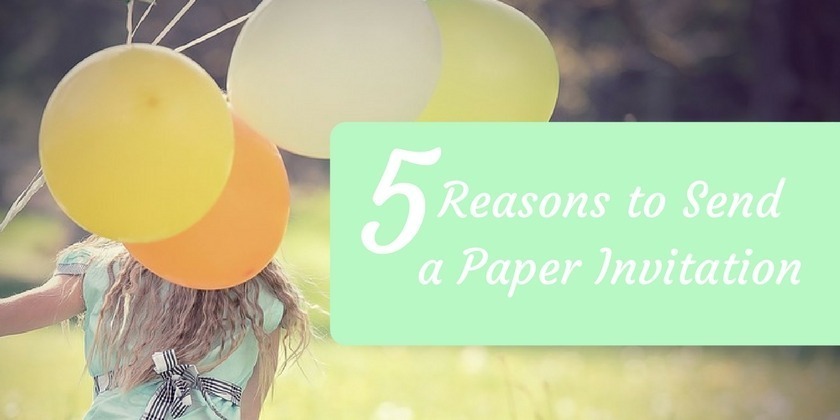 Throwing a party? Have you considered Paper Invitations? Whether it's a birthday, retirement, baby shower, housewarming, or religious celebration, get the word out with a printed invitation. In today's digital world, receiving a handheld invitation is a rare occurrence, making recipients feel they are being invited to a special event.
Here are some reasons why we love printed invitations:
·       The invitation can be displayed (tacked to the fridge, bulletin board, etc.) and serve as a visual reminder of the fun to come
·       The invites will reach their intended recipient. Throwing a party for children?  They will be so excited to open mail addressed to them!
·       You won't have to question whether or not your invite got sent to the SPAM folder
·       With so many custom options in creating an invitation, from the theme to the design to the font, the thought you put into your invite is an indication that there was significant thought put into planning your upcoming party
·       Paper invites are so much fun, and help to set the tone of your event
With our high quality paper stock options and professional design, you can get really creative with your custom invitation.  Our graphic design team is excited to help you come up with a unique design for your big day!