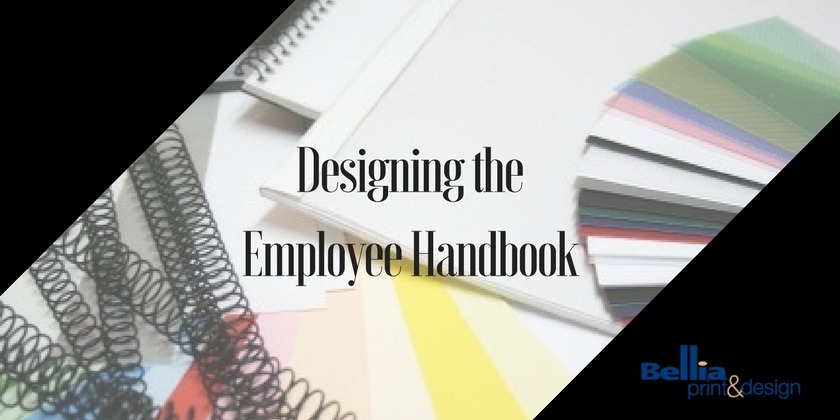 Employee Handbooks ares a great place to communicate your company's vision and values while serving as a reference for not only new hires, but also long-time employees. A printed manual allows easy access to information, as well as the ability for employees to highlight passages and take notes.
The manual doesn't have to be boring! Fill it with photos from company events, graphics, charts and funny comics to break up the verbiage. Integrate your logo and color scheme to build brand awareness. Our design team can help organize your information for an effective flow, and format each page to ensure your manual is error free and print ready.
Here are some ideas on what to include in Employee Handbooks:
Company mission statement
Company history
Policies and procedures
Description of departments/jobs within the organization
Frequently used acronyms
Company phone contacts (such as HR and Help Desk)
Blank spaces for notes throughout the document
Bellia Print & Design offers various options when it comes to paper stock, binding and finishing. While the process of creating a manual can seem overwhelming, our experienced design team will make the process seamless for you. We look forward to designing your Employee Handbook!