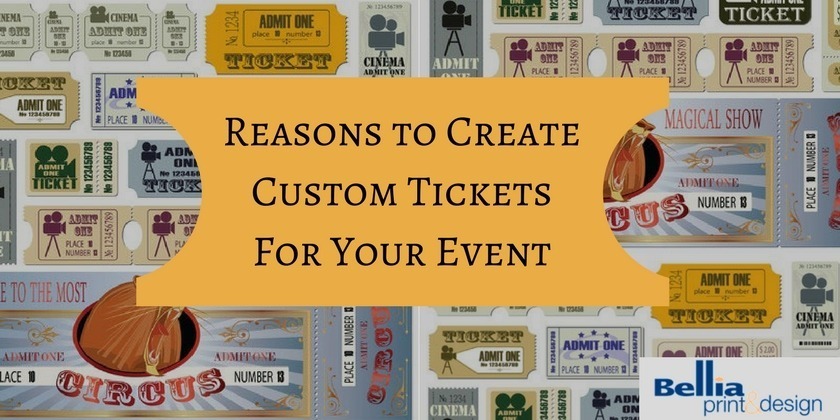 Custom Tickets make your guests feel like they are holding the magic ticket? Our design team can help you create a beautifully designed one that goes along with the theme of your event.  Using tickets with a design that pops will not only set the tone for your event, but will draw attention to the event or raffle, which can help increase ticket sales.
Custom tickets serve many useful purposes, and the stubs can be saved as a memento of the special day or night. Here are some ways tickets can be included in your next function:
·       Admission: Use custom tickets for attendees to gain entrance to school events (talent shows, dances, plays), sporting events, concerts, magic shows, movie screenings, recitals, etc.  
·       Fundraisers: Tickets are great for raffles and drawings – with perforated numbering, attendees won't have to spend time handwriting their information
·       Invitations: A personalized ticket is a creative way to invite guests to a birthday party, baby shower, wedding, or other special event
At Bellia Print + Design, we can help you create unique tickets for any occasion.   With various types of paper stock, sizes and full color designs, we'll help you bring your vision life. We can even create perforation for a tear-away stub, and include unique numbering depending on the purpose of your ticket.