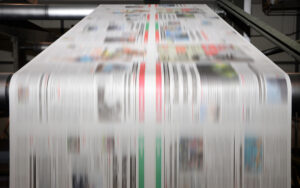 Bellia Print & Design is your longtime and local answer for printers in Swedesboro, NJ! We've been serving the Gloucester County region from our home office in Woodbury now since 1973. We print everything from flyers to invitations and everything in between, and we also offer graphic design services to help you establish a dazzling print marketing campaign. We can use our mailing and print services to help your business execute a marketing plan that gets results.
The Bellia family founded our printing service in the early 1970s to serve businesses and non-profits throughout South Jersey. Today, we're helping some of the most well-known corporations in the area with their print marketing needs. Our reputation is based on high quality service, and we believe you'll love the look and effectiveness of your print materials.
Swedesboro Area Printers – The Bellia Difference
What makes Bellia the easy choice? Our complete dedication to customer service, including:
No Minimum Orders – Our work for our customers is tailored to each one's specific needs, and our presses are always set to help you meet your deadlines.
Variable Data – We can use your current logo and designs for your marketing materials, or our graphic design professionals can design a new look for you to make your marketing stand out.
Quick Turnaround Times – Have a tight deadline? Give us a call! We'll work with you and do everything we can to fit you into our rapid delivery schedule.
Consistent Quality – We create marketing materials that are customized to your specifications, and deliver quality print materials on time, every time!
Affordable Pricing – We offer pricing that is within your budget for anything you need. Click here to request an initial quote today.
Online Ordering – Want to save yourself a trip to our facility? Click here to try our online ordering service without leaving your office!
Get started with us today and find out more about why we're the premier choice for printers in Swedesboro. Contact us here and tell us what you need. We're looking forward to creating an effective print campaign that gets results for you and your business!
Interested in connecting with us? Visit our LinkedIn page!