Incorporate Variable Data into your Direct Mail campaign if you want to stand out from the pile of mail on your customer's desk.
What is Variable Data? – Variable Data is a customized mail piece to each customer! Bellia uses customer information or purchase history information to tailor your message or special offer to each customer.
What is it usually used on?  – Typically these types of campaigns are used on postcards, catalogs, brochures and other marketing materials.
How does Bellia change the message on each customer mailing item? –Using our advanced software we can change text like greetings, signatures, offers, pictures, QR codes and even URL's based on your data as it's printing.
What can Variable Data do for me? – By customizing your mail piece you are making it personal which will:
Build a stronger relationship with your prospects
Enhance customer loyalty
Set you apart from your competitors
Allow for you to tailor your message/special offer to that exact person
Here's an example –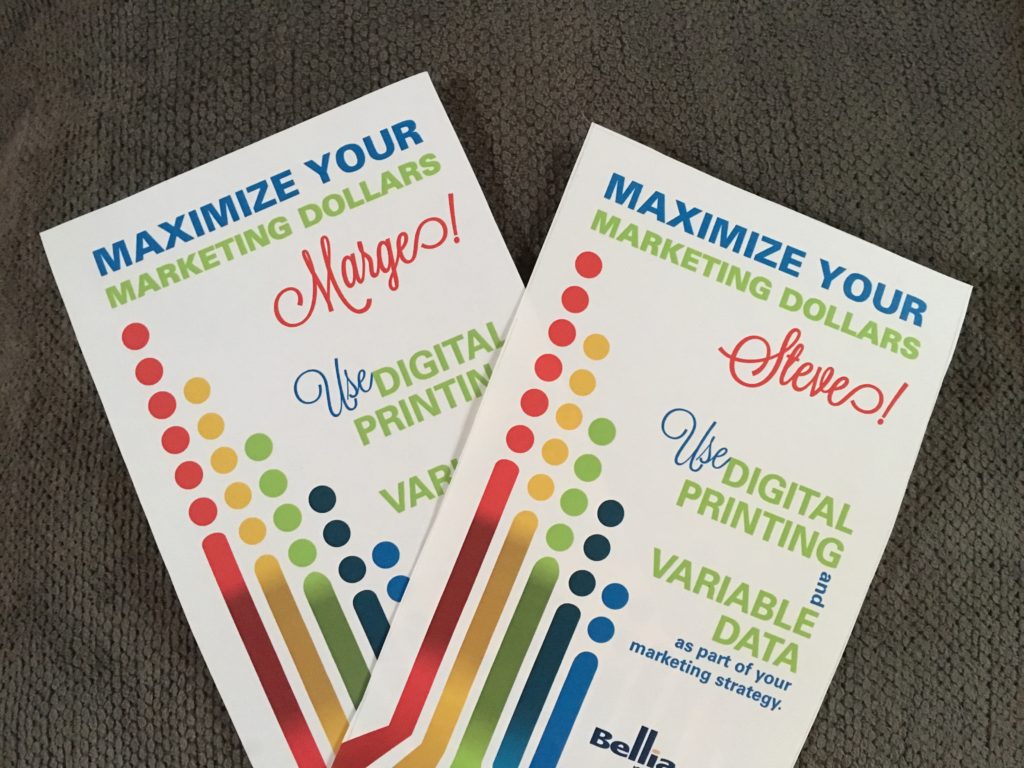 Would you like to learn how Variable Info can help grow your business? Contact us today!  (856) 845-2234