Uncategorized
---
When you are ready to pick out the perfect invitation for your wedding, it can sometimes be as stressful as finding the perfect dress. What will set the tone for your entire wedding is the invitation.  With so many styles, fonts and sizes, the task can seem monumental. Here are three tips that might make […]
Read More....
---
Looking to create the perfect keepsake for parents, grandparents and students at your next dance recital?  Here are a few tips for saving your time, money and creating a high-quality program for your next recital. Check and Recheck. Once you put the program together, make sure you double and triple check it because once you […]
Read More....
---
We are social! Here at Bellia Print and Design, we love connecting with our customers. Whether that is in the store, within the community or online. We are so proud to be a part of your lives for so many years. We would love it if you would head to Instagram and search for […]
Read More....
---
Are you using Digital Printing and Variable Data as part of your marketing strategy in 2019? You should be! Here's why: 1 – Shorter Turnaround: With digital printing, there are no lengthy setups so we can get your job done fast. Our added promise: since we are printing in-house, we closely monitor the quality of […]
Read More....
---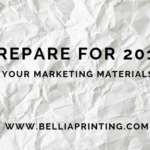 Use it, don't lose it! The end of the year is almost here! So get a jump start on 2019 and order your new marketing materials! Right now is the perfect time to order more of your: Flyers and brochures – Print large quantities of your favorite sales materials so that you have them on […]
Read More....
---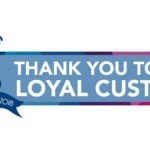 Bellia Print and Design is pleased to announce that we are celebrating our 45th year in business. We a third generation family owned and operated business that was founded by Nancy and Salvatore Bellia in October of 1973 when a small printing company was purchased in Woodbury, NJ. Sons, Anthony Sr and Tom, continued to […]
Read More....
---
Here at Bellia Print & Design we believe that the key to our success has been attributed to the relationship with our customers. Which is why we are very excited to announce that we just created a page on – INSTAGRAM! So head over to instagram and follow us at – belliaprinting! And if we've […]
Read More....
---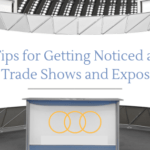 The craft show and expo season is in full swing, and if you are going to be attending, it is important for you to get the attention it deserves.  Here are a few tips to help your booth stand out from the rest: Secure a Great Location Securing the best space that you can […]
Read More....
---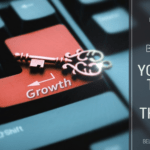 Are you looking to take your business, to the next level? Congratulations! Here are the 3 printed items that your business needs. 1 – Business cards: While growing a business it is important to give business cards out frequently. You never know who is in the market for your services. Make sure that your business […]
Read More....
---
Are you trying to attract more customers? Let's look at Things to Include on Your Rack Card. Rack cards can help your business gain visibility while allowing prospects to take information with them. They are a great way to distribute your message to a large audience at a tradeshow, special event, in-store display or tourist […]
Read More....
---