Uncategorized
---
It's your wedding and your style!  Who says place cards need to be placed directly on a table? If you are looking to get creative with your Wedding Place Cards display, here are some ideas: ·       Attach Wedding Place Cards to your favors. ·       Hang the Wedding Place Cards with clothespins from twine for a rustic […]
Read More....
---
Business cards are an essential part of your marketing arsenal. A unique one will make you and your business stand out. Here are more reasons why you need one: For networking. Going to an event, party, or gathering where there will be new faces? By handing out your business card, you can easily market yourself […]
Read More....
---
We wish you a very happy holiday season, filled with laughter and joy, and time well spent with family.  As a third generation family business serving the South Jersey community for over 44 years, we are very appreciate of family, and for our team and customers who we think of as our extended family. We're […]
Read More....
---
With the year winding down, now is the time to start thinking about how you can grow your business in the new year. One way is through direct mail.  We have a skilled in-house marketing team that can design and print postcards, catalogs, brochures and other promotional pieces to grab attention and showcase your business.  […]
Read More....
---
The invoice is vital to any business transaction. In a sea of never ending papers, it's important that your customer can easily find the invoice from your company, clearly understand what services they are receiving, and how much they owe. Here's what you should include on your invoice: Company logo. Business forms should be a […]
Read More....
---
Salvatore Bellia's main goal was to build a business he could pass on to future generations, and three generations later, that dream is still going strong.    In 1973 Salvatore and Nancy Bellia borrowed $10,000 to start a business, and bought a small printing company on North Broad Street in Woodbury, NJ, where they sold […]
Read More....
---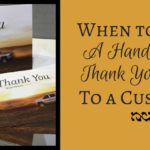 Thank you cards: The small gesture of a handwritten thank you can go a long way. These personalized notes can help build relationships with new customers, and let loyal ones know how much you appreciate their business. Thank you cards can be kept short and sweet – just a few sentences long. Only taking a minute or […]
Read More....
---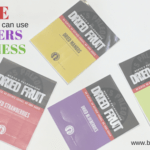 Stickers are not just for child's play! They can be used as a cost-effective marketing tool, offering much versatility, while creating brand awareness.  Here are some ideas on how you can incorporate stickers into your marketing efforts: Product Packaging: Use a sticker as an information source to give the details/instructions about your product. Or include […]
Read More....
---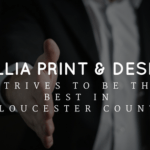 At Belli Print and Design, we care about our customers. Because customers are vital to our success, we focus on providing quality service so that our customers know that the most important aspect of our business is exceed our customer's expectations.. Our family owned and operated company was started 42 years ago and at the […]
Read More....
---
Bellia Enterprises, the parent company of Bellia Print and Design, was named one of NJBIZ's Best Places to work in New Jersey. The award identifies, recognizes, and honors companies that benefit, and stimulate, the state's economy and workforce. As a third generation family owned and operated business creating a positive work environment for our employees […]
Read More....
---