Uncategorized
---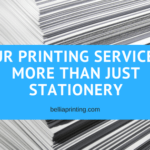 At Bellia Print & Design we offer an extensive list of printing services. While we pride ourselves on being your local copy and print shop, our experience and high-end printing press allow us to print and prepare all of your marketing and business needs. From business cards and stationery to brochures and flyers your projects […]
Read More....
---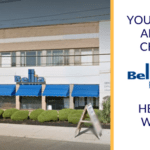 Bellia Print and Design is a family owned and operated business that understands the importance of professionalism and efficiency. We work hard to ensure your printing needs are met in timely manner and with excellent quality by dedicated employees using top of the line equipment. Just last year we upgraded to the Canon imagePRESS C8000VP […]
Read More....
---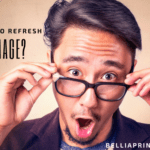 When is it appropriate to refresh your brand image? In previous posts we've talked about taking some time to think about your 2017 business goals and then breaking them down into smaller plans and departmental goals. Now that your goals have been identified and mapped out, it's time to start working towards achieving them. What […]
Read More....
---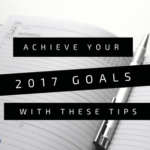 Now that 2017 is officially here it is time to start implementing plans to help you achieve your yearly business goals. Think about your overall business goals for the year and then break them down into different categories. Marketing will have a big part in getting you to your goals- have you decided the best […]
Read More....
---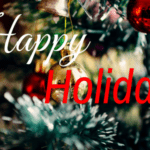 Bellia Print and Design is the definition of a family business, now being run by the third generation after over 40 years in operation.  We've been serving the same South Jersey community since 1973. During the holidays we like to take some time to reflect on what's really important to us, both personally and professionally. […]
Read More....
---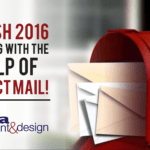 Attract last minute sales by offering your customers a year end special. Our skilled in-house marketing team can design, print, and mail your promotional postcards so that you can focus on running your business. Here at Bellia Print and Design, we can produce and send mailings to your current customer list and your prospect list. We can […]
Read More....
---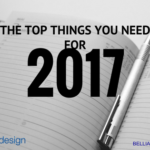 With 2016 coming to an end, it's time to think about preparing yourself, and your business, for the new year.  It is a good idea to have everything set up and fully stocked ahead of time so you can hit the ground running in 2017. It is important that each employee has up to date […]
Read More....
---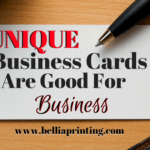 Let's explore why unique business cards are good for business. Business cards should be a staple of every company's marketing materials. Not only do they give the recipient basic information about you, and your business, they also make a first impression and can have a lasting impact on how people receive your company. When you […]
Read More....
---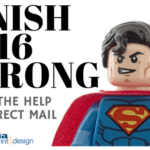 With 2016 winding down, and the holidays approaching, now is a good time to push for some year-end sales so you can finish the year strong. One of the ways to do this is through direct mail. It is a great way to reach current and prospective clients in a direct and affordable way. At […]
Read More....
---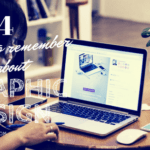 If you handle your own graphic design in house, here are 4 graphic design tips to ensure that your artwork is print ready. 1) Image size matters- Just because an image looks clear on a computer, does not mean that it will print the same way. The ppi and dpi needed for a computer image […]
Read More....
---