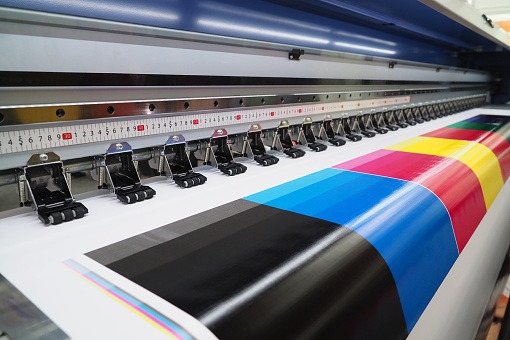 Are you looking for top quality posters and materials for your office décor, trade show or promotional event? Bellia Print & Design is your top destination for South Jersey wide format printing companies. We can help you design and print wide format materials in multiple sizes, from 11*17 to 40*60 and multiple sizes in between, […]
Read More...
---
Do Right by Your Event We've all been to those events where you know the organization hosting it had the one employee with an extra hour in their day design and print the event flyers, tickets and/or program. They did the best they could, and it worked for the moment. Maybe it saved them a […]
Read More...
---
Graduation season is fast approaching. Have you thought about sending out announcements?  If you are still thinking about it, here are 5 reasons why it is a must. Your child, whether they are graduating from 8th grade, high school, or college has achieved a milestone.  You deserve to brag and boast to family and […]
Read More...
---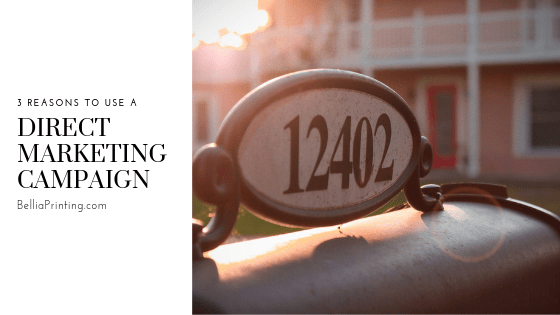 You might be thinking that a direct marketing campaign isn't worth the trouble.  Think again! Direct marketing is still very relevant and very effective. Here are the top 3 reasons to use direct marketing to reach your customers: It's personal. When you use direct mail, you can address your customers by name and respond to […]
Read More...
---
When you are ready to pick out the perfect invitation for your wedding, it can sometimes be as stressful as finding the perfect dress. What will set the tone for your entire wedding is the invitation.  With so many styles, fonts and sizes, the task can seem monumental. Here are three tips that might make […]
Read More...
---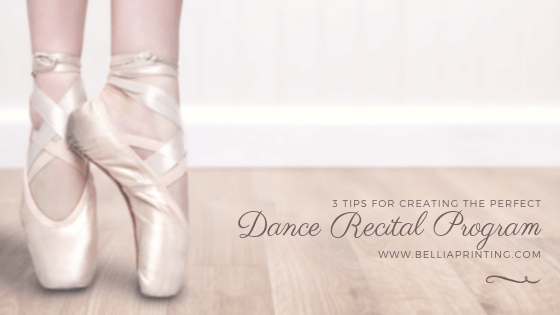 Looking to create the perfect keepsake for parents, grandparents and students at your next dance recital?  Here are a few tips for saving your time, money and creating a high-quality program for your next recital. Check and Recheck. Once you put the program together, make sure you double and triple check it because once you […]
Read More...
---
We are social! Here at Bellia Print and Design, we love connecting with our customers. Whether that is in the store, within the community or online. We are so proud to be a part of your lives for so many years. We would love it if you would head to Instagram and search for […]
Read More...
---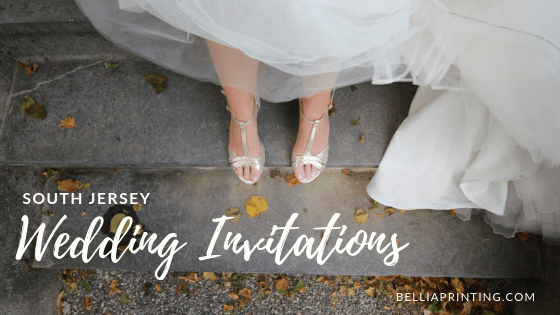 Have you considered professional graphic design for your wedding invitations? As a family owned and operated business, we at Bellia Print & Design thoroughly enjoy helping our clients prepare for and celebrate momentous occasions. Our talented in-house graphic designers and customer service team will work with you throughout the entire process to ensure your wedding […]
Read More...
---
Are you using Digital Printing and Variable Data as part of your marketing strategy in 2019? You should be! Here's why: 1 – Shorter Turnaround: With digital printing, there are no lengthy setups so we can get your job done fast. Our added promise: since we are printing in-house, we closely monitor the quality of […]
Read More...
---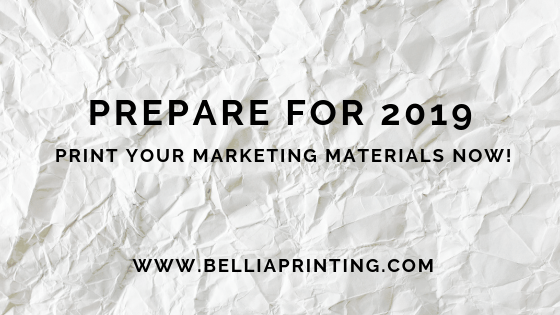 Use it, don't lose it! The end of the year is almost here! So get a jump start on 2019 and order your new marketing materials! Right now is the perfect time to order more of your: Flyers and brochures – Print large quantities of your favorite sales materials so that you have them on […]
Read More...
---